Meet Kelly, Founder of MANDRN.
Lover of travel, personal growth, off-the-cuff jokes, avocado-anything, fantasy novels oh and Fanny Packs.
Kelly had a lucrative marketing career in the wellness industry, and had always been a strong advocate for rocking the fanny pack. Wearing them religiously even before they were considered "cool." #originalOG
After packing up her bags, quitting her 9-5 and making the leap of faith by moving to Bali (as any burnout professional does to find oneself) the time was right to finally pursue her entrepreneurial dreams.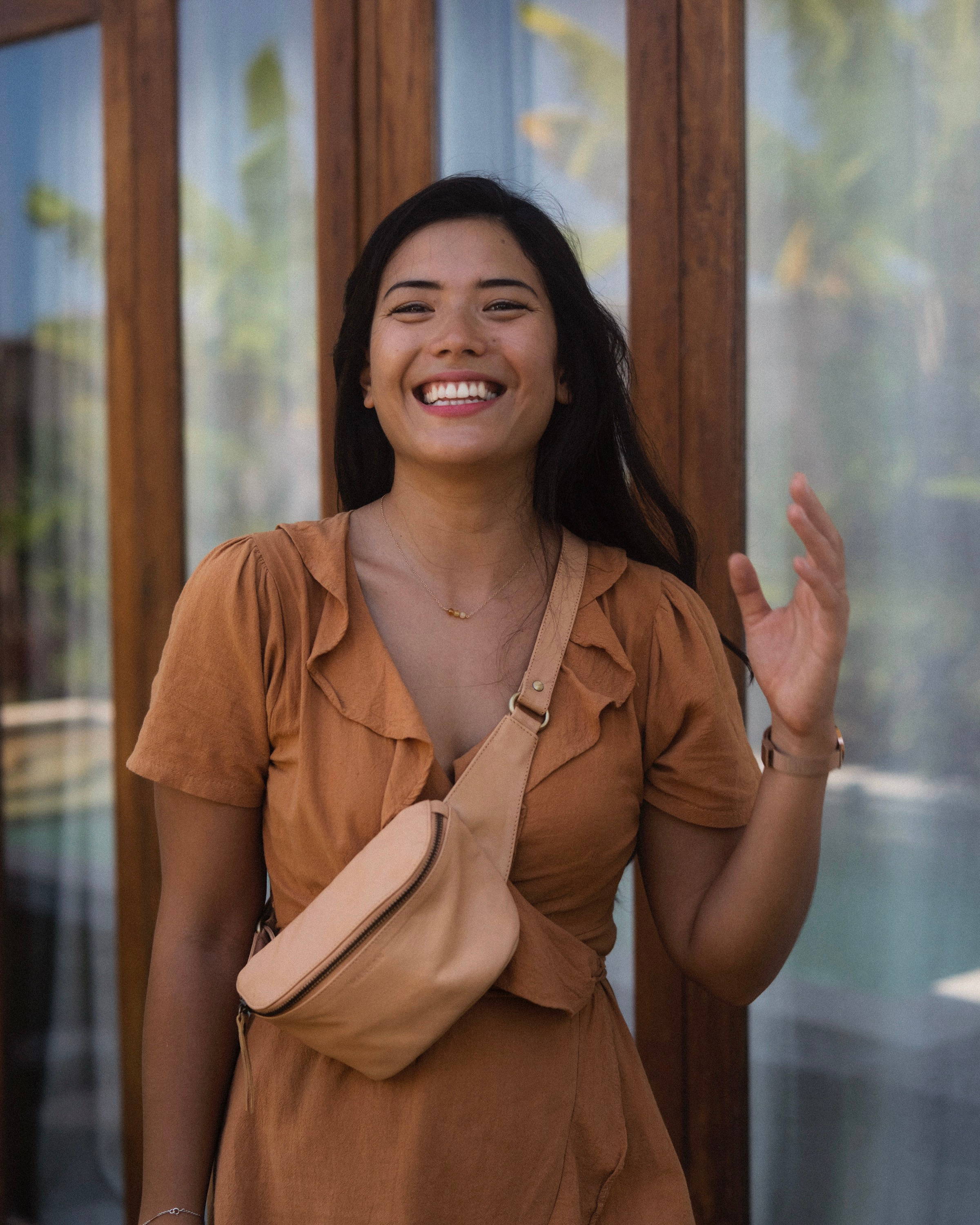 Within weeks of living the bali dream, her current fanny-pack broke suddenly. Kelly searched high and low for a fanny pack that would elevate her wardrobe and was of good quality, but it was impossible to find on the market.
Kelly was inspired by a need of her own; for a timeless, beautiful yet travel friendly functional Fanny Pack, that wouldn't break the bank.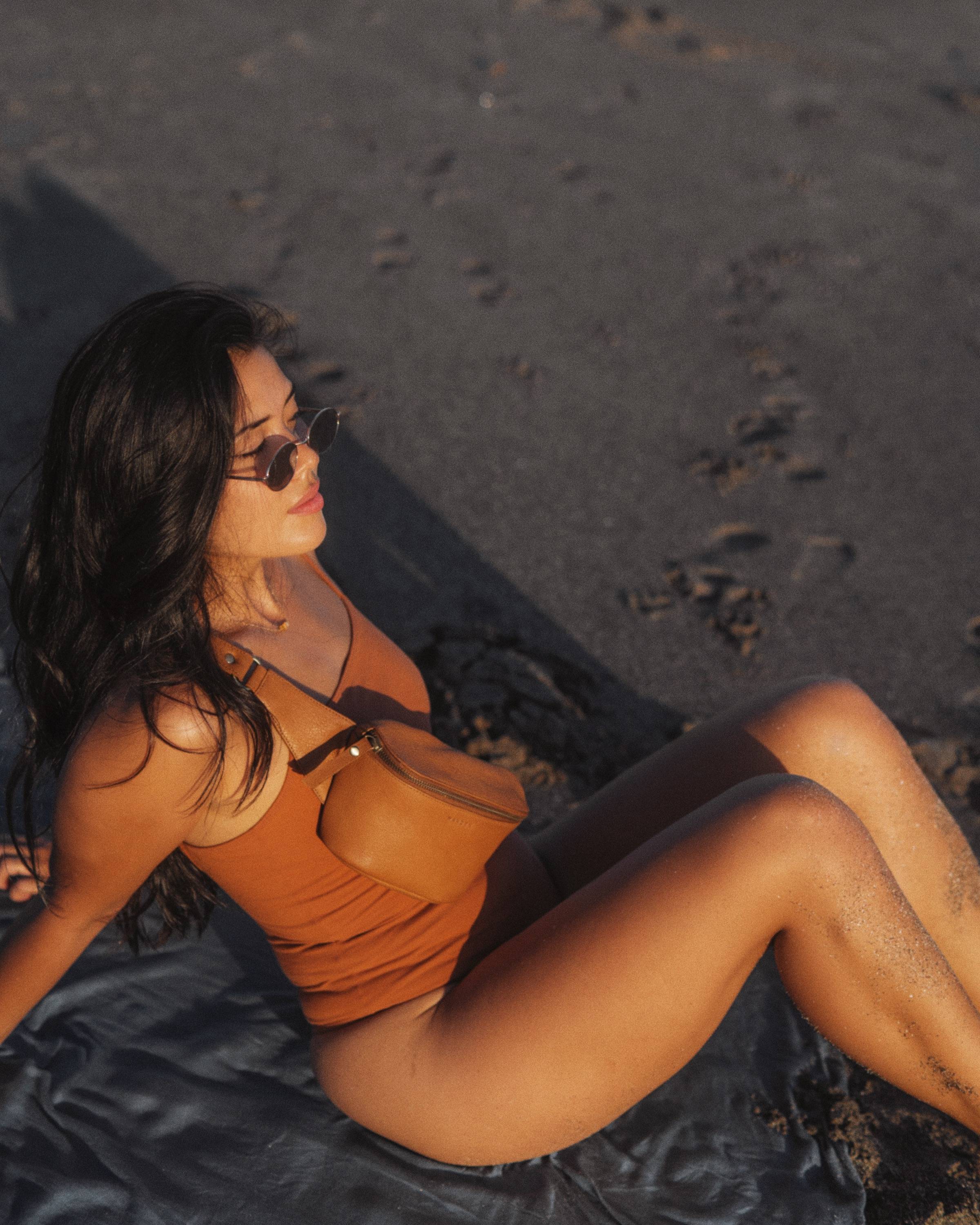 Her genuine passion for sourcing high-quality materials, finding artisans who honed in on their craft and designing minimalist pieces that you will have for LIFE became the foundation of MANDRN.
Her vision is to create a fun, inspiring lifestyle brand that keeps artisanal craftsmanship flirty and thriving, gives back to local communities while making you look the most chic ever. Fanny packs that you can pass on for generations.
Join the movement for support local small female-led businesses, and invest in high-quality pieces that support the lives of local artisans, living healthy happy lives doing what they love.
Travel light. Move freely. Live positively.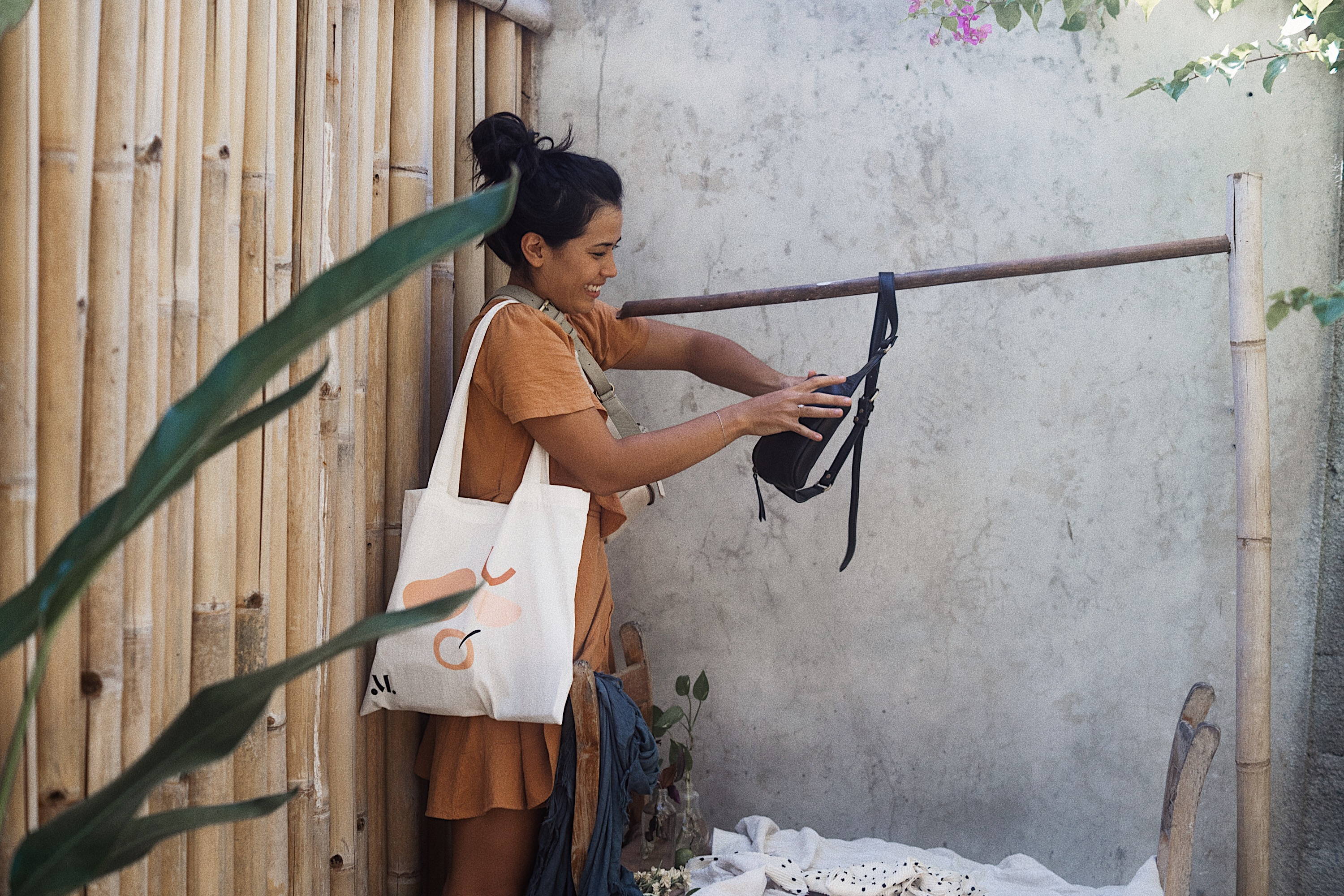 Fair-trade production:
Wear your pack proud knowing it's supporting a small, family-run business that operates with fair compensation and working conditions.
High-quality craftsmanship:
Using the highest quality Balinese leather, each piece is made by artisans who have mastered their craft for generations.
Timeless designs:
We believe in conscious fashion. Wardrobe staples that are designed to last will always been in style.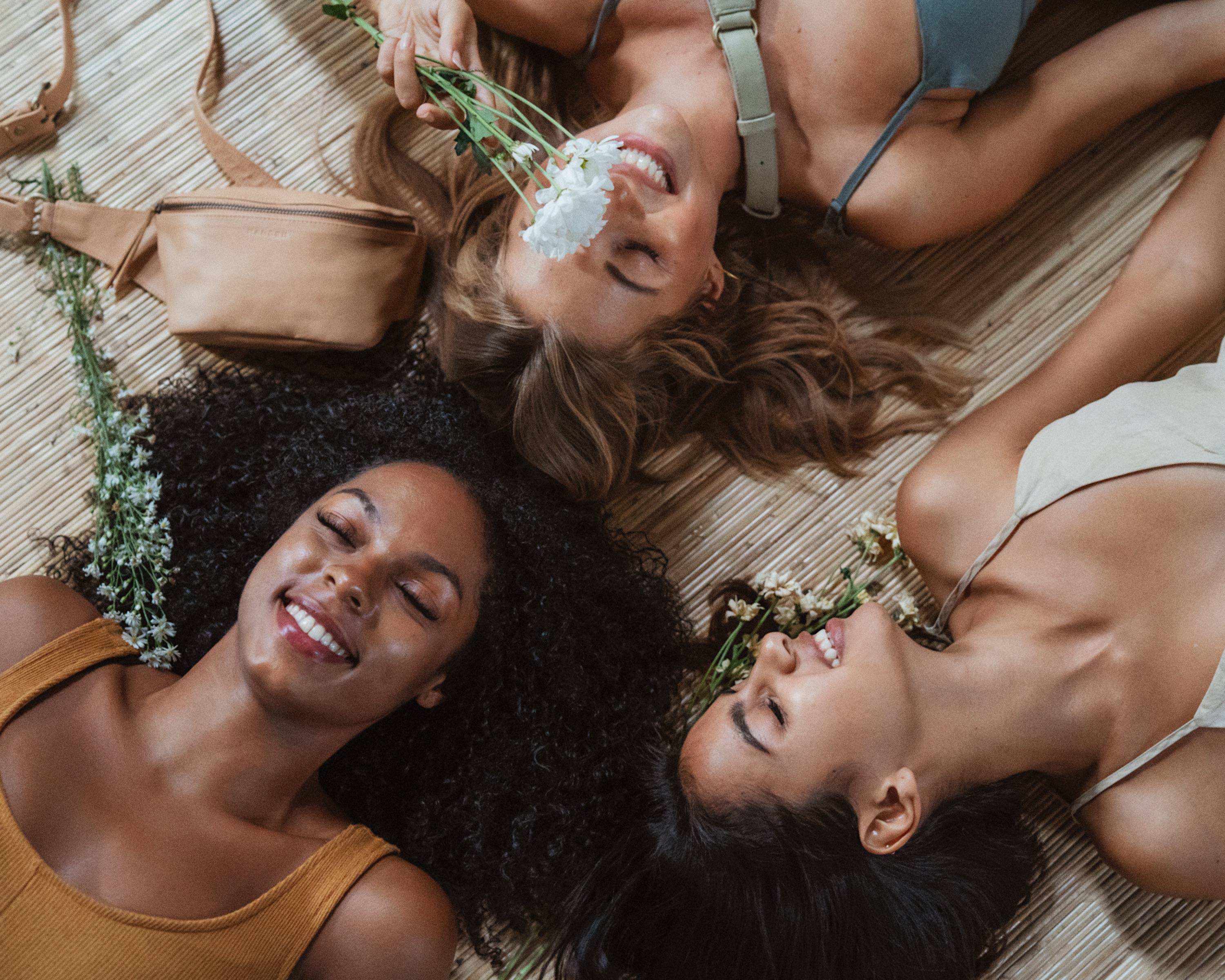 Our mission is simple:
to create contemporary and stylish packs that are comfortable, and that enables you freely to be yourself. Dance, travel, work, party. Free to be authentically you.
We value authenticity, honesty, relationships, fun and positivity. Every supplier we work with aligns with these values. Most importantly relationships are at the heart of everything we do and we like to have a blast while doing it!